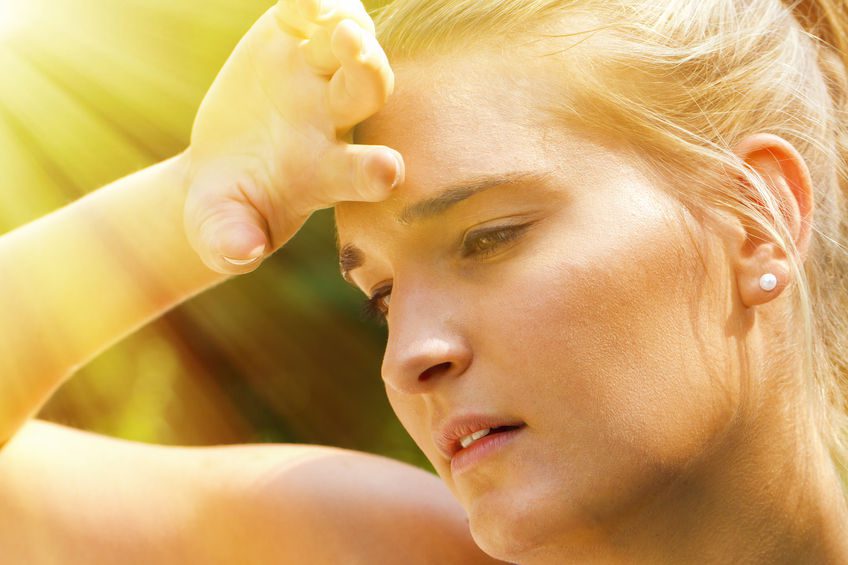 11 Jun

Stay Healthy In Extreme Heat

Following these steps will help ensure you and your family stay healthy and get to enjoy your summer, rather than loathing it. If you've ever been subjected to a harsh summer's day, then you already know that the human body has trouble cooling itself during extremely hot weather. In the worst case scenario, you might experience heat stroke or dehydration. What you might not know is that extreme heat events are common in the United States and result in hundreds of deaths every year. By taking the right steps, you and your family can survive and even thrive during extreme heat.
Follow These Tips to Stay Safe in the Heat:
Long before an extreme heat event is on the horizon, build an emergency kit and make a family communications plan.
Make sure your air conditioner is in top shape and repair or replace it if need be.
Consider replacing your furnace or boiler with a more efficient model if it is more than 15 years old.
Think about replacing your heat pump or air conditioner if it is more than 10 years old.
Don't wait for a heat wave to buy a fan.
Pay attention to weather reports. Heat waves are usually easy to predict days in advance.
Weather-strip doors and sills to keep cool air in.
Cover windows that receive morning or afternoon sun with drapes, shades, awnings or louvers.
Install temporary window reflectors — such as aluminum foil-covered cardboard — between windows and drapes to reflect heat back outside.
During a heat wave, try to stay indoors, preferably in an air conditioned environment.
Check the air quality your local weather channel. Hot weather can increase harmful ozone levels and other pollutants.
Drink plenty of fluids.
Take cold showers or baths.
Wear lightweight, light-colored, loose clothing.
Cut down on exercise.
Keep pets in the shade and give them lots of water.
If you must go out, try to confine trips to mornings and evenings. Stay as much as possible out of direct sun and wear sunscreen with SPF (Sun Protection Factor) 15 or higher. Try to rest in the shade.
Conserve electricity to help prevent brownouts. Turn off nonessential lights, TVs and electronics. Unplug chargers. If you have a split-ductless cooling and heating system with zoned control, you can keep some rooms cooler than others, rather than wasting electricity maintaining the entire house at the same temperature. If not, contact Air Repair Heating & AC for a consultation to discuss making the switch. 210-599-2900
If you lose power, stay indoors and keep hydrated. If you use a generator, never run it indoors. Keep it outside, well away from doors and windows. Generators produce lethal carbon monoxide (CO).
Be extra attentive to children, the elderly or those who are sick.
In case of heat-related illness, call 911. Heat stress, stroke or exhaustion can be fatal.

It pays to be prepared for an extreme heat event. Following these steps will help ensure you and your family stay healthy and get to enjoy your summer, rather than loathing it.